Does microblading hurt?" A question lots of people ask. Well, before the microblading begins, a topical numbing cream is applied to the area to minimize discomfort, followed by a liquid anesthetic.
Glamour Magazine points out that thanks to the likes of Cara Delevingne, Rita Ora and the whole Kardashian klan, having eyebrows has become kind of a big deal over the past few years.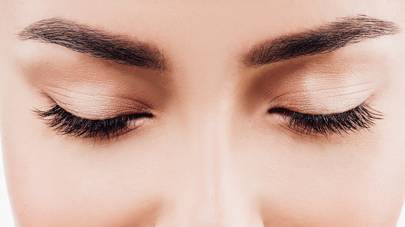 The actual technique of implanting pigment into fine incisions in the skin goes back thousands of years, but gained popularity for use with eyebrows in Asia with the feathering or embroidery trend. Later known as microblading, it's essentially tattooing, but it involves using a specialised manual hand tool.
According to Bustle "Overall microblading," adds Kapil, "it's not a painful experience and the results are worth it! If you are someone who wants fuller brows, or [you] even over-tweezed, or if your brows just don't grow in certain spots, you should consider microblading. You won't have to fill them in for at least one year! The results are amazing!"